This content uses Indonesian, please change to your language by pressing the translate button below.
Thank you for your visit.
KURAZONE ~ Satu tahun setelah pertempuran dengan Belial 's Empire Galactic , para anggota Ultimate Force Zero kembali ke Planet Esmeralda untuk melihat Putri Emerana . Mereka tiba untuk melihatnya dan Jean-Bot ditangkap oleh sebuah planet buatan misterius yang kemudian diambil dari alam semesta lain.
Di alam semesta tempat bola lari, anggota ZAP SPACY , Rei dan Hyuga terpaksa menyusup ke dalamnya, karena berada di jalur tabrakan dengan Planet Bram. Di dalam mereka bertemu berbagai monster robot, yang telah diperjuangkan para Ultramen di masa lalu, semua di bawah kendali Beatstar , dengan satu misi: "Hancurkan semua kehidupan organik". Setelah menyelamatkan Emerana, mereka menemukan robot yang sangat mirip dengan Jean-Bot: Jean-Killer .
Selama pertarungan mereka dengan Jean-Killer, Zero belajar dari Jean-Bot bahwa Jean-Killer sebenarnya adalah saudara kembarnya. Ultimate Force Zero sekarang harus menghentikan mengamuk Jean-Killer dan mengalahkan Beatstar dalam proses.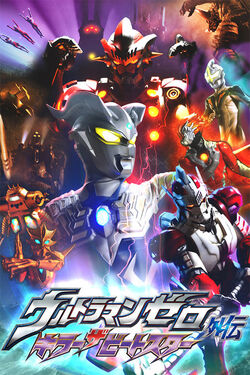 FILE UNDUH
Stage 1 :
MC
Stage 2 :
MC